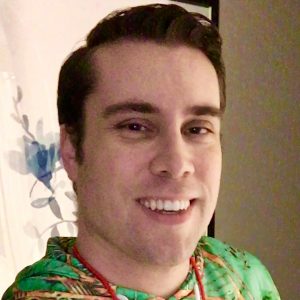 Kaleb Grace is a game developer, software engineer, music composer, character/graphic designer, and artist who has worked on several shipped game titles and other visual media. He is currently working at MZ.
Prior to this — and a brief stint at MidBoss Games — Kaleb worked for Disney Interactive on several games including Marvel: Avengers Alliance, Nemo's Reef, Star Wars: Commander, Where's My Water? 2, and Monsters University. Prior to this, he was the Development Manager at Twistory Entertainment Studios on the games Belle's War and Ouch! Couch.
Kaleb has a Bachelor of Science degree in Digital Audio Technology from Cogswell Polytechnical College in Sunnyvale, California, where he concentrated in Game Audio Production. He also has an Associate of Science degree in programming from the former Anthem College in Phoenix, Arizona.